Bitcoin beats Shiba Inu, Dogecoin as the most searched Crypto in 2022
The masses continued to search for information pertaining to their favorite crypto, Meme coins, Shiba Inu (SHIB) and Dogecoin (DOGE) have been quite popular considering. 
Most searched Crypto in 2022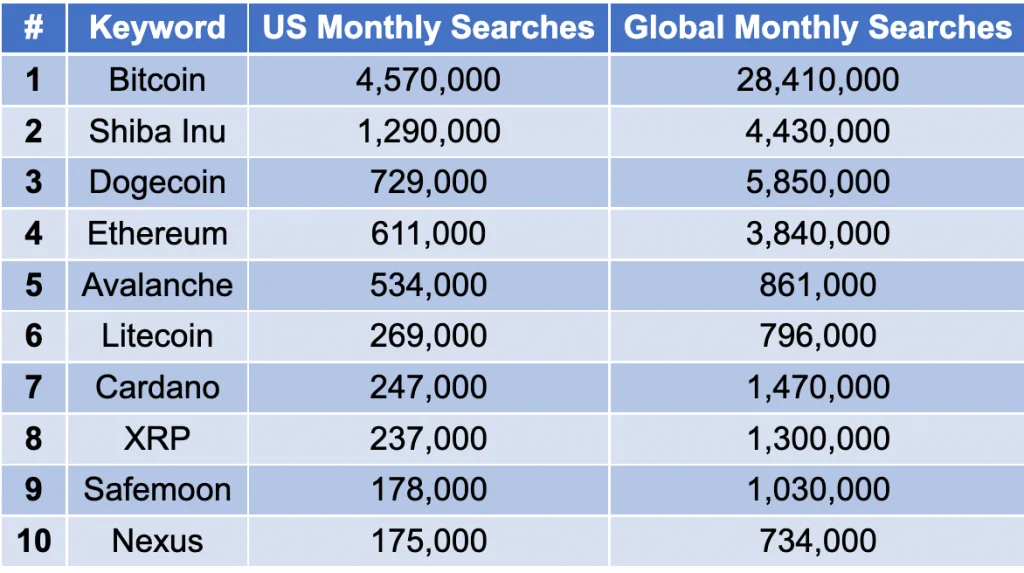 2021 was the year of meme coins the Plummer in the price of Bitcoin (BTC) few speculated that the hype around meme coins would persist in 2022 as well the community seems to have stuck to the world's largest crypto assets.
Bitcoin (BTC)

Bitcoin emerged as the most searched crypto with a whopping 28,410,000 global monthly searches, BTC proved to be a community favorite 4,570,000 monthly searches were derived from the US only.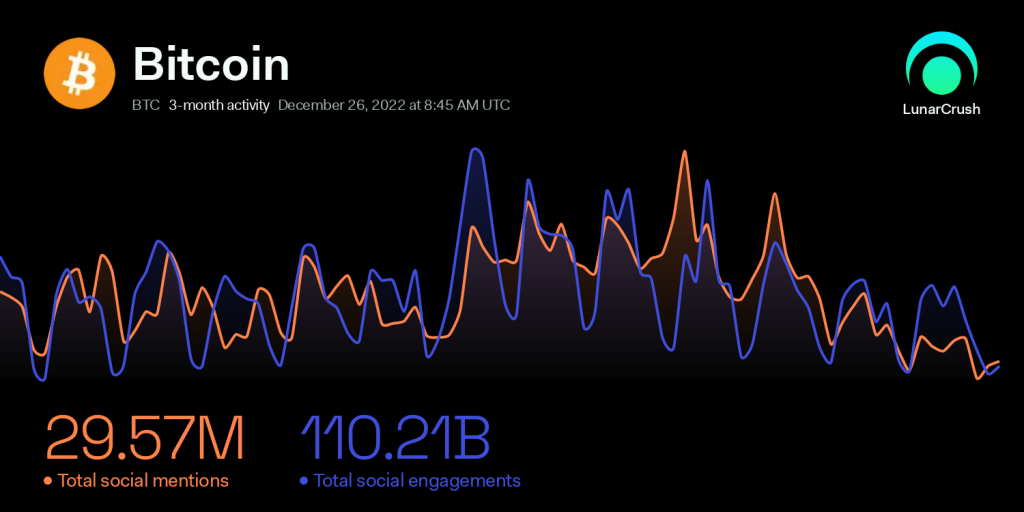 it should be noted that Bitcoin wasn't even on the top five most searched crypto in 2021 Dogecoin, Shiba Inu, SafeMoon as well n95 masks topped Google search for where to buy.

Dogecoin (DOGE)

Dogecoin managed to stay relevant throughout the year. this could undoubtedly be linked to Elon Musk Twitter takeover news The entire globe is aware of the fact that DOGE is musk's favorite crypto coin.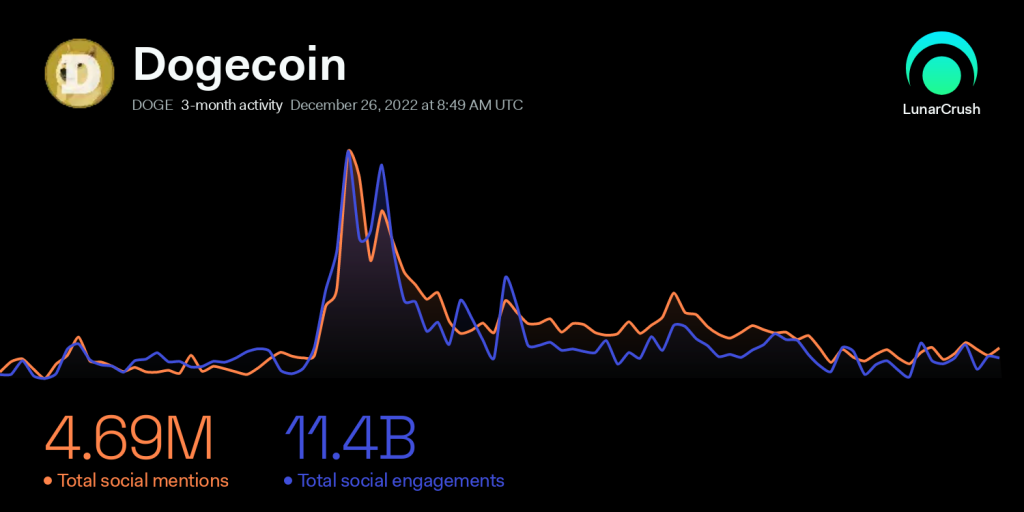 Musk's Twitter takeover clearly influenced Dogecoin's social strength as well the monthly search for Dogecoin was 5,850,000 globally only 7,29,000 were from U.S states.
Shiba Inu (SHIB)


Shiba Inu's presence on the list did not come as a surprise. the network rolled out a plethora of updates like Shiba Eternity and Shiba Metaverse this year.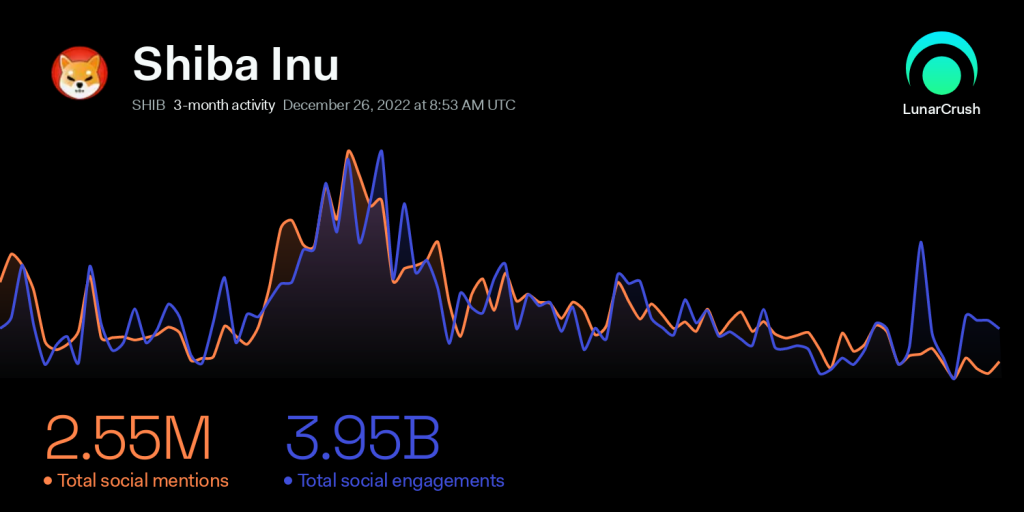 United States citizens were intrigued by SHIB as 1,290,00 monthly searches came from the country global monthly searches for Shiba Inu are 4,430,000.


Ethereum (ETH)


Ethereum was ranked fourth with a global monthly search of 3,840,000 only 611.000 of the total searches were found in the United States.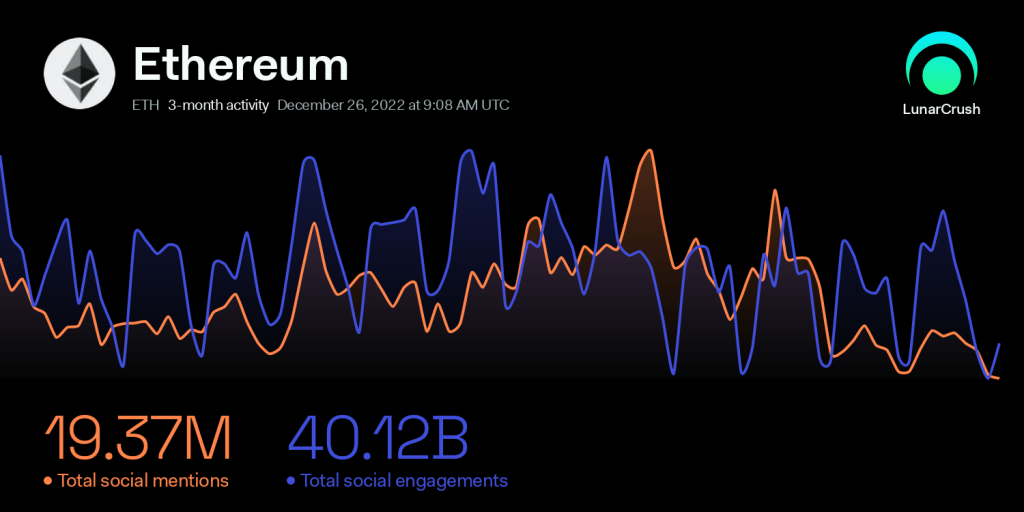 The presence of other assets like XRP, Cardano [ADA], and SafeMoon [SFM] on the list was quite obvious. However, Litecoin [LTC] undoubtedly made a comeback this year. With an astounding 796,000 global monthly searches, LTC stood ninth on the list. In terms of US monthly searches, the asset was ranked 6th with 269,000.


Related: ETH staking on top exchanges contributes to Ethereum censorship